Services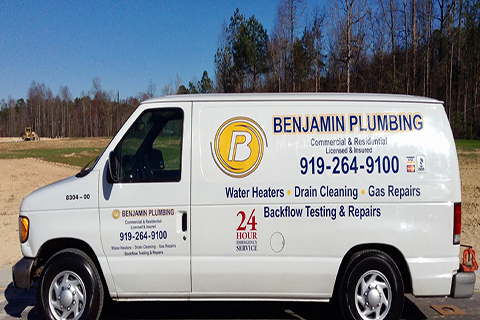 Speed is one of the most important factors if you want to minimize the damage caused by a plumbing emergency. To get your issue handled fast, give Benjamin Plumbing a call. We are available to take care of your plumbing needs 24 hours a day, 7 days a week. Benjamin Plumbing will show up and fix the problem in a professional and timely manner. In most plumbing problems, time could be critical to both your budget and long term property value. The last thing you want is to be inconvenienced too long because of a plumbing issue, so call us any time and we will be there to handle the problem for you!
Benjamin Plumbing has a $69 service fee to come out to your home and perform an evaluation of your plumbing system. We will provide you with several options so you can make the best decision. We will never use scare tactics or push you to buy something you don't need. To get your plumbing fixed fast, Call us – a company who'll do it right. Call (919) 264-9100
We understand the last thing you need to deal with is trying to unclog a drain or toilet before work or after a long day at the office, which is why we offer a quick response time. At Benjamin Plumbing, we are trained in the latest technology and use digital equipment to diagnose the real problem and solve the issue in a timely manner, so that you can get back to enjoying your day.
Benjamin Plumbing also offers a $69 water heater safety inspection. Most people don't give much thought to their water heater. As long as the hot water is flowing, they assume everything is just fine. That could be a huge mistake. A water heater may be the most dangerous appliance in your home. Disasters such as fire, carbon monoxide poisoning, and extensive water damage could be caused by a faulty water heater. Call Benjamin Plumbing today to perform a complete safety inspection on your gas or electric water heater. We'll inspect it from top to bottom and inform you of anything that could put you and your home at risk.
There is no issue too challenging for us to handle. All of our services are matched by quality workmanship, trusted results, and long term peace of mind. As both a home and commercial plumbing service, we offer services for:
Faucet repair
Toilet repair
Drain cleaning
Leak detection
Bathroom plumbing repair
Noisy Pipes
Diswasher replacement
Tankless water heater
Low water pressure
Sewer lines
Well pumps
Sump pumps
Garbage disposal
Sink installation
Sewage ejector pump
High water bill investigation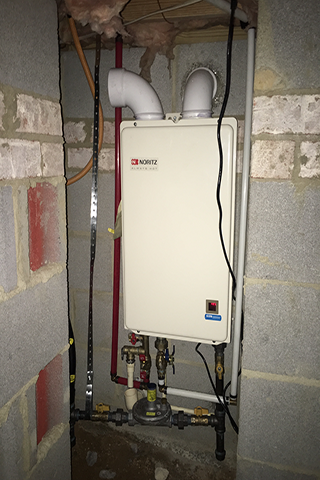 Plumbing is a profession that requires exacting technical skills, critical thinking and a friendly personality to create customer relationships that last for decades. Since plumbing is a service that may be required at any time of the day or night, on any day of the year, maintaining that close relationship is important. When you find a plumber that has the skills you need, the customer service practices you want and the honest pricing that gives you peace of mind, you've found one that's worth keeping.
There should never be any fear or hesitation involved with calling a plumber. If you have a plumbing issue and you need help to get it sorted out, then you should call Benjamin Plumbing and allow us to help you go through your options. Sometimes, you'll be given advice on how to deal with the problem if we feel it isn't overly serious and sometimes a visit will be scheduled to provide repairs or look into the situation more closely.
Commercial Services
Commercial plumbing is a service that requires special care and knowledge. If you own a business or manage a commercial building, you are well aware of just how serious commercial plumbing issues can be. Even small problems can cause you to lose thousands of dollars in business or production time.
We understand that as a business owner, your attention needs to be on your business. Just like your home plumbing system, commercial plumbing issues include leaky pipes, clogged drains, broken water heaters and damaged garbage disposals. These kinds of issues can span a wide range of properties, including restaurants, office buildings, convenience stores, shopping malls and manufacturing facilities. Depending on the type of commercial building, the severity of the problem and the timing, the consequences may be quite serious.
The main differences with commercial plumbing issues when compared to residential plumbing issues is the number of lives that are affected and the amount of money that is involved. When a serious plumbing issue happens in a busy shopping mall, for example, it can cause stores to close and even prevent shoppers from getting inside. A broken garbage disposal in a busy restaurant can cause chaos in the kitchen. Flooded offices in an office building will send employees home for the day or longer. In a manufacturing plant, production may be halted and deadlines could be missed. Regardless of the situation, commercial plumbing issues can cause a lot of disruption.
Since commercial plumbing issues have the ability to cause such financial loss and costly property damage, it is crucial to align yourself with a company that has the experience and personnel to make a difference. If you have an emergency in your business, we are available 24/7 to provide immediate service. We can be there in a short time to repair the problem and cause the least amount of down time for your business.
Home Services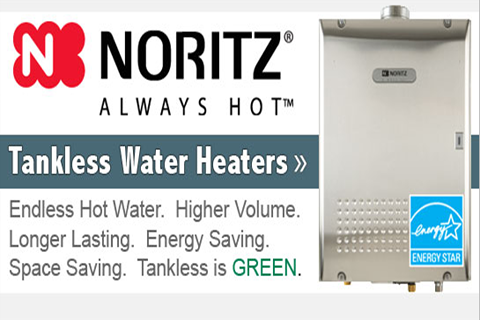 Home plumbing can and usually does need repair at the most inconvenient times. Do you have a toilet overflowing or sink drain that is clogged and you have houseguests arriving for the weekend? We are here to handle whatever problem arises with your plumbing so you don't need to worry. We're here for you whenever you need us, just call.
From minor plumbing leak repair to major renovations, Benjamin Plumbing does it all for less. Call today and start saving on all your plumbing repair needs. Put us on speed dial so you don't have to think ahead when you have a plumbing problem. Call (919) 264-9100!
Emergency Services
Emergency plumbing services are available to you at any hour, when you need us the most. If your hot water isn't working, you have no running water, your toilet has overflowed, or any other situation that just can't wait, call us now. We offer 24/7 plumbing services to Raleigh and surrounding areas to make sure your life can continue as normal – not tomorrow; but today, tonight, now!
Don't wait until the morning! We'll handle your emergency plumbing NOW Call (919) 264-9100
24/7 Plumbing
We know no one wants to go a day, a night, or even a few hours without hot water, running water or a restroom to use. That's why we offer emergency plumbing services around the clock in Raleigh and the surrounding areas, so that you don't have to go without these necessities of life. Call now to have us at your property in no time!
Plumbing emergencies have a way of getting your heart racing like few other household problems. When you are spending time with your family, going through your normal daily routine, and all of a sudden there is water filling up your basement or pooling on your kitchen floor, the only thing on your mind is how to make it stop. Call Benjamin Plumbing and allow us to handle the problem.
Pick up the phone and call Benjamin Plumbing at (919) 264-9100 for expert emergency plumbing service in your Triangle area home. Time is the most important factor when dealing with a plumbing emergency, so give us a call now!
We handle emergency plumbing service in Raleigh and surrounding areas; Knightdale, Wendell, Zebulon, Garner, Clayton, Cary, Apex, Morrisville, Durham, Chapel Hill, and Fuquay Varina.